Headquarters of the German 6th Army at Stalingrad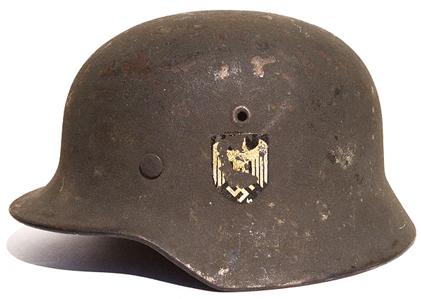 The Advance to Stalingrad
O.o.b. of Army Group South 22 June 1941
The German 6th Army, the Army Corps and Divisions
The German order for the attack on Stalingrad
Operation Hubertus by Wolf Höpper
Germans cross the Don near Stalingrad by Oberst Herbert Selle
The long-range patrol to Astrachan
German allied forces in and near Stalingrad
Italian forces
Hungarian forces
The Russian Counterattack to encircle the German 6th Army
Operation Uranus (very detailed) by Wolf Höpper.
Generalleutnant Heim; the Stalingrad scapegoat
Battle report of Kampfgruppe Simons (German and English)
The encircled German 6th Army trapped in the pocket (Kessel)
Evaluation of the Situation of Sixth Army in the pocket on 25 nov
O.o.b. of the German Stalingrad General Officers
The spy of the German High Command
Operation Winter Storm; the attempt to relief 6th Army
Trapped and destroyed units in the Stalingrad "pocket"
Signal communications in the pocket of Stalingrad
The 21 Ia Officers trapped in the Stalingrad pocket
Fighting strength of the 21 encircled German divisions
Positions of the trapped 389. Infanterie Division 20 January 1943
Original copy of the Russian ultimatum of 8 January 1943 to the 6th Army (German)
The Russian ultimatum of 8 January 1943 to the 6th Army (English)
Encircled Armeearzt and Korpsärzte of the German 6th Army
The surrender of the 6th Army Staff at Stalingrad
Last recorded flight in and out of the Stalingrad pocket
Fieldpost for the encircled forces
After the German surrender at Stalingrad
Hitler forbids a breakout by Oberst Herbert Selle
The German debacle of Stalingrad by Oberst Selle
The Sixth Army on the Way to Catastrophe by Oberst Selle
Fate of the German General Officers trapped in the pocket
More
War diary of the battle for Stalingrad
Operation Lion, the story of Gefreiter Niewig
Knight Cross winners at Stalingrad
The army chaplains of the German 6th Army
Documents about the Battle for Stalingrad